Here is a list of some amazing residential Christmas light displays in Niagara. Please let us know of any other great houses at info@niagarafamilies.com!
7786 & 7792 Spring Blossom Drive, Niagara Falls
Two neighbours decorate their houses on Spring Blossom Drive in Niagara Falls each year.
1791 York Rd., St. Davids
An amazing light display at one residence on 1791 York Rd, St. Davids, has been illuminating the street for the last 15 years. Make sure you park the car and get out and walk around to enjoy all the magic.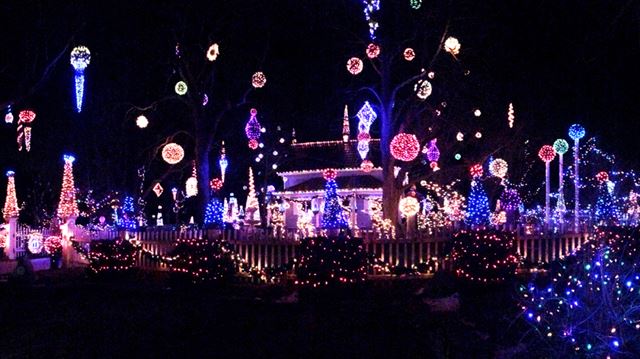 Rio Lane Festival of Lights, St. Catharines
One of the best Christmas light displays in Niagara! The Rio Lane Festival of Lights has been running for 37 years now. On a quiet crescent street in St. Catharines off of Linwell Rd, many houses light up the street.
Non-perishable goods are collected for Community Care of St. Catharines and Thorold.

85 Debora Drive, Grimsby
An emotional and sentimental Christmas lights display. A Grimsby couple goes out of their way to light up their home in honour of their daughter, who died when she was just 14 years old.
118 Pinehurst Dr., Welland
169 Price Ave, Welland
 

1115 Barron Rd., Allanburg/Thorold
This family works hard at making a bright, beautiful display for their kids, grandkids, and neighbours.
203 Thorold Rd.,  Welland
Every year the diplay is put up for family, grandchildren and the community to enjoy. The lights are synced to music; music can be heard outside as well as from your vehicle (97.1 FM). The songs are as follows : Amazing Grace; Carol of the Bells; Holy Night (Mariah Carey); All I Want for Christmas  (Mariah Carey); Winter Wonderland; Music Box Dancer; and Wizards in Winter  (Trans-Siberian Orchestra). Total length of music is approximately 19 mins.
1165 Cream St., Fenwick
Dancing lights set to music!